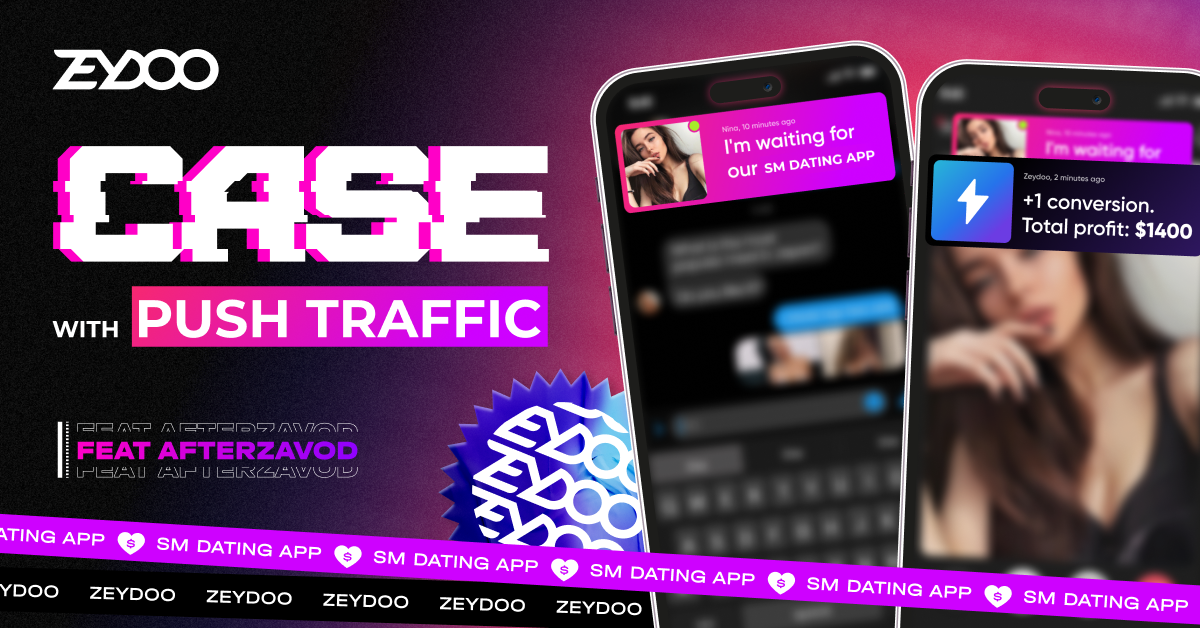 A Dating case: earned $1,400 with 32% ROI in Zeydoo
Zeydoo's here. We've heard from different media buyers that SM Dating App has a really high CR and always brings you your profit. No surprise here because this is one of the exclusive products developed by our team with good expertise in dating offers. So here is a case from a media buyer/blogger, Dima, who worked with SM Dating Appt and gave us all the details (everything else in this article will be from his POV).
Hi everyone and thank you for joining me here to read about my recent (and very much profitable) test. I just sent push traffic to a dating offer and took my $1,400. Nothing too complicated and no big budgets. And in this article I will show you how I did it. Let's get started!
Affiliate network: Zeydoo
Offer: SM Dating App Android Prelander
Ad network: Clickadu (​​promo code: ZAVODCLCK)
Format: push
Tracker: PeerClick (get a free month with this link)
Spent: $1,060.62
Earned: $1,399.32
ROI: 32%
How I chose the offer
I've already worked with this affiliate network, so when I saw exclusive offers I decided to test them. It was down to choosing between SM Dating App (a dating offer) and Jax VPN (a utility offer for any GEO). I chose the first one because I'd already been familiar with the vertical and decided I had better chances of getting profit.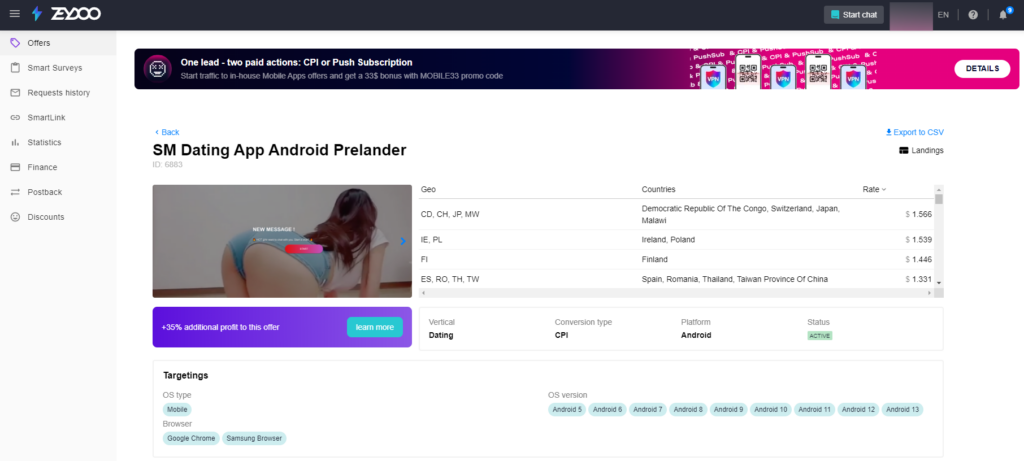 As I was preparing creatives, I decided to look at some classical approaches and checked out the recommendations that were given in the offer's card. They were pretty usual for a dating offer: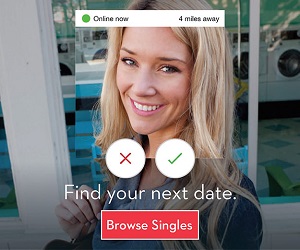 Setting up the ad campaign in Clickadu
tarting an ad campaign in an ad network is quite similar to working with other networks, so we'll just quickly cover the basics.
1. Give the campaign a name (I usually go for a number and the offer's name). In this case it was 6883 SM Dating App. The format, as I already mentioned, was push traffic. I check out the 'Adult' box because I'm interested in adult traffic.
2. Take the tracking link from the offer's card (if you work without a tracker) or from a tracker (if you use one). In 'User Activity' I choose only 'High' – these are the users that have just subscribed and react better to push notifications. I delete all other options because they didn't show the results I needed in previous tests.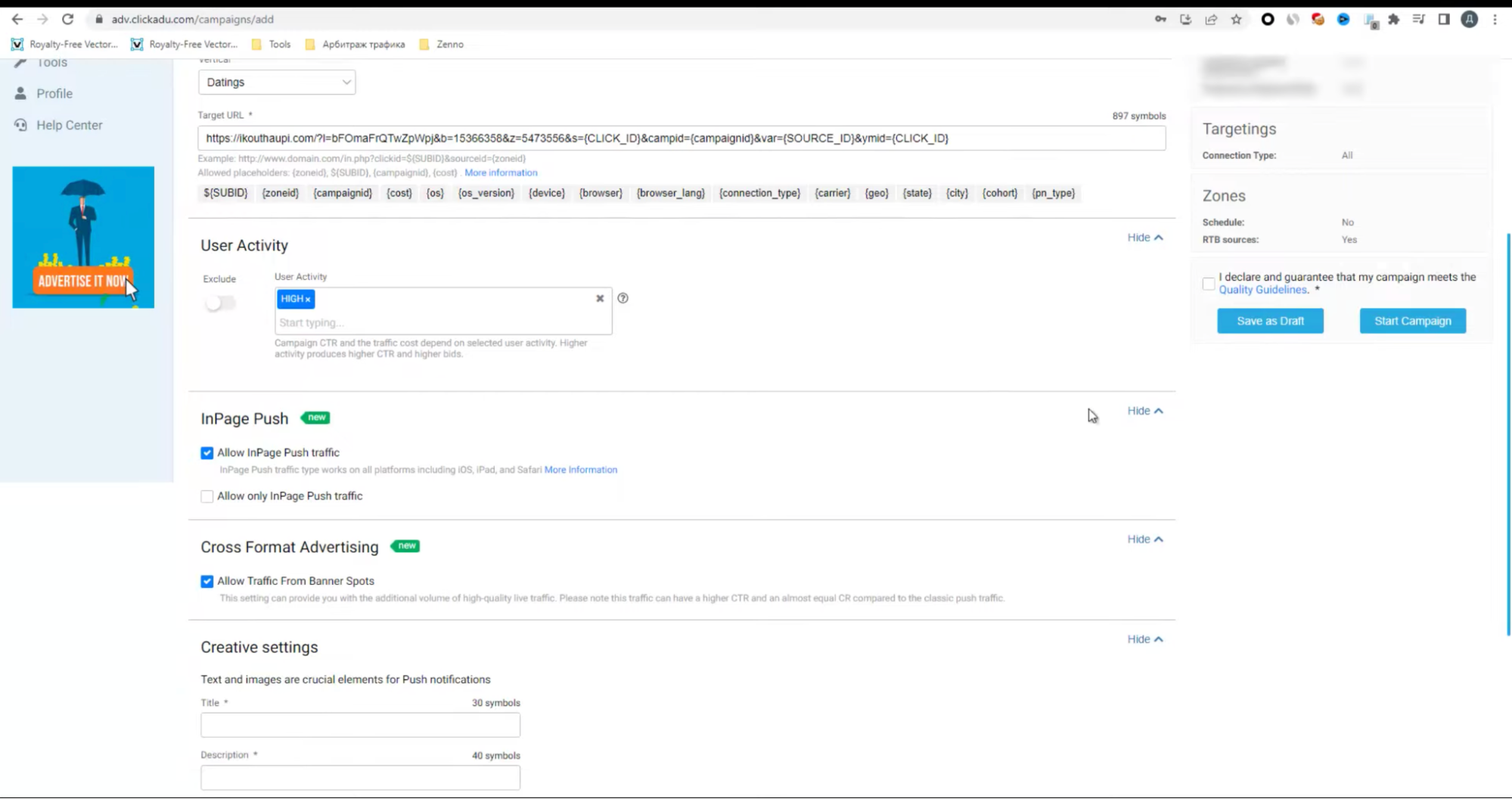 3. I choose CPC as a pricing model, the GEO that I need (India in my case) and set price for a click (that I will buy traffic for). The base rate for India in Clickadu is $0.001, but I always set it a bit higher so that I don't buy really bad traffic. So here I set CPC at $0.002.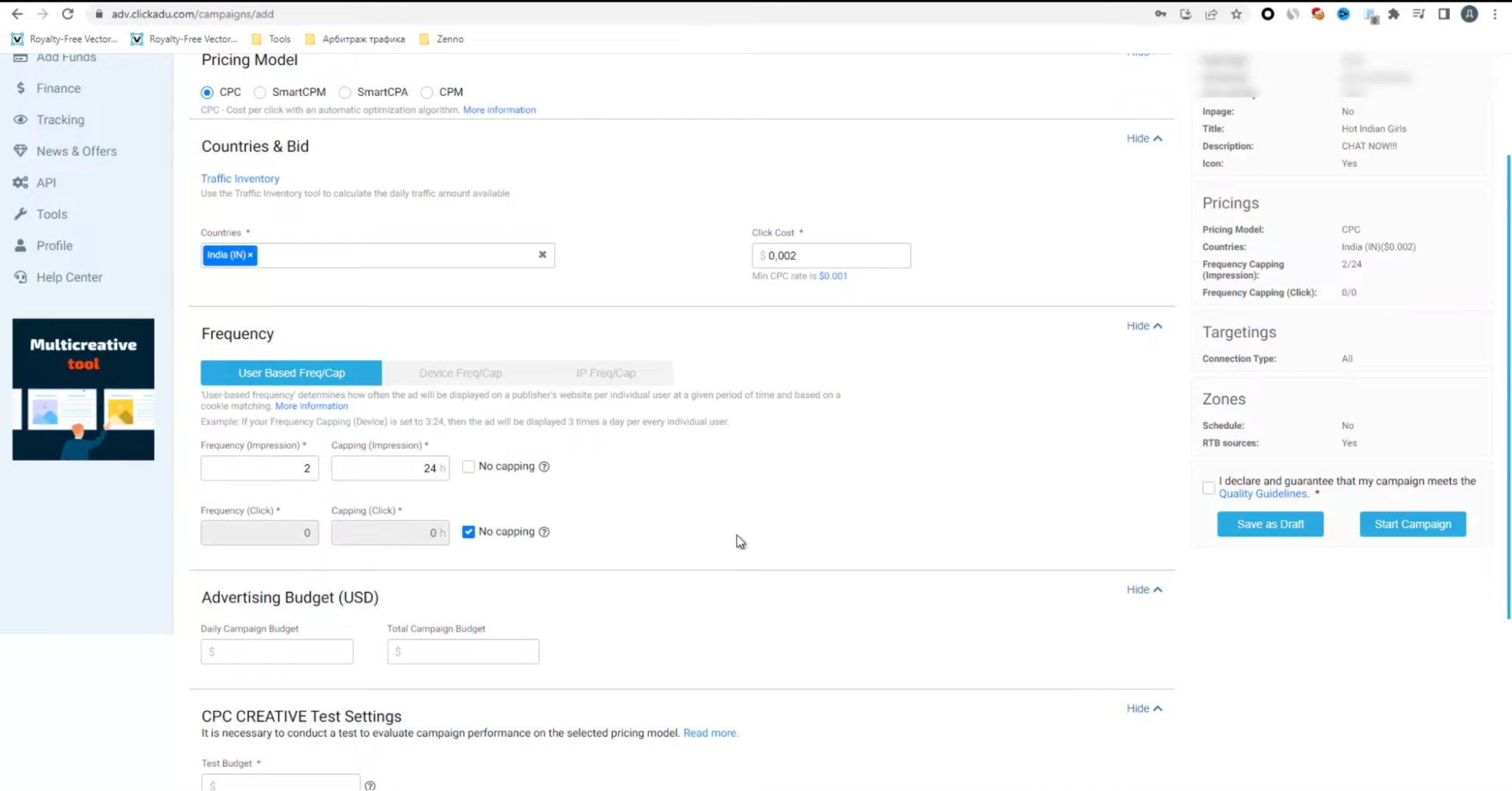 4. Then I set the parameters according to the terms in the offer's card.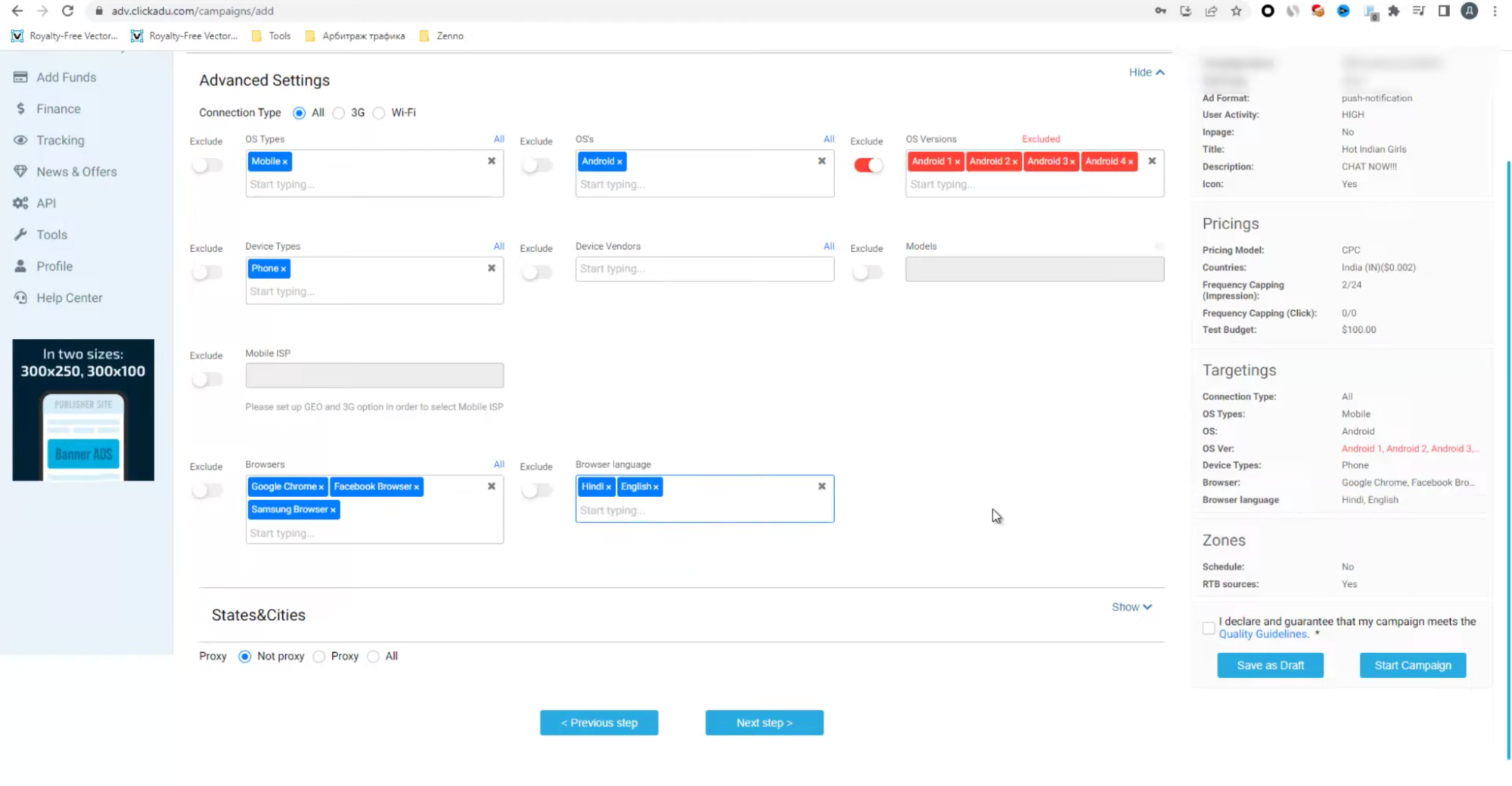 On this platform I didn't have black and white-lists as well as preferences for showing ads, so I skipped these settings. Now we just click on 'Start campaign' and the campaign goes to moderation.
Statistics and results
And now to the most interesting part – the results and statistics. Below is a screenshot that shows the analytics for the offer in the last 14 days. As you can see, it's all working.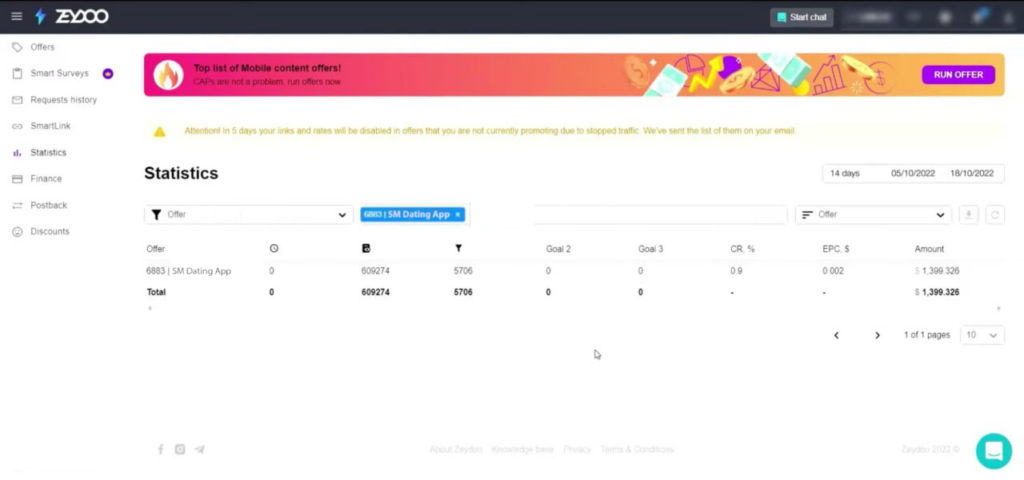 I also attach the screenshot that shows the performance of different GEOs in SM Dating App.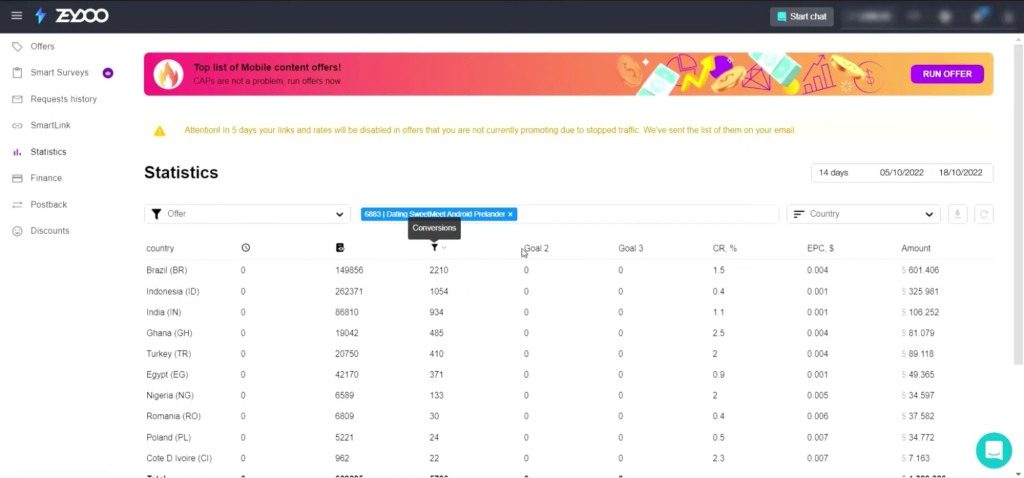 Don't overcomplicate things. All you need is just try and test, test, test. It doesn't matter if you work with push, pop, Facebook, TikTok or any other traffic sources. You just need to start.
If you want to watch a video with the whole process, you can check it out here. Follow me for more tips, cases and tutorials.
Most Popular
Finance Surveys: types of financial surveys and how to work with them 

Zeydoo provides a dozen of Finance offers in our Smart Surveys category, but you're still not sure what the difference is? Then this article is for you – here we'll…

read more

New deal for Rewardis: giving away a ticket to AW in Bangkok! 

Let's get straight to the point. We're going to AW in Bangkok on December 7-8 and we're giving away a COMPANY TICKET to anyone who will increase their traffic volume…

read more

Gear-Up: get the 7% of your profit increase for increasing traffic volume

Zeydoo is starting the new season with this Promo to help you boost your profit. No special effort needed, just increase your traffic volume and get the 7% of the…

read more