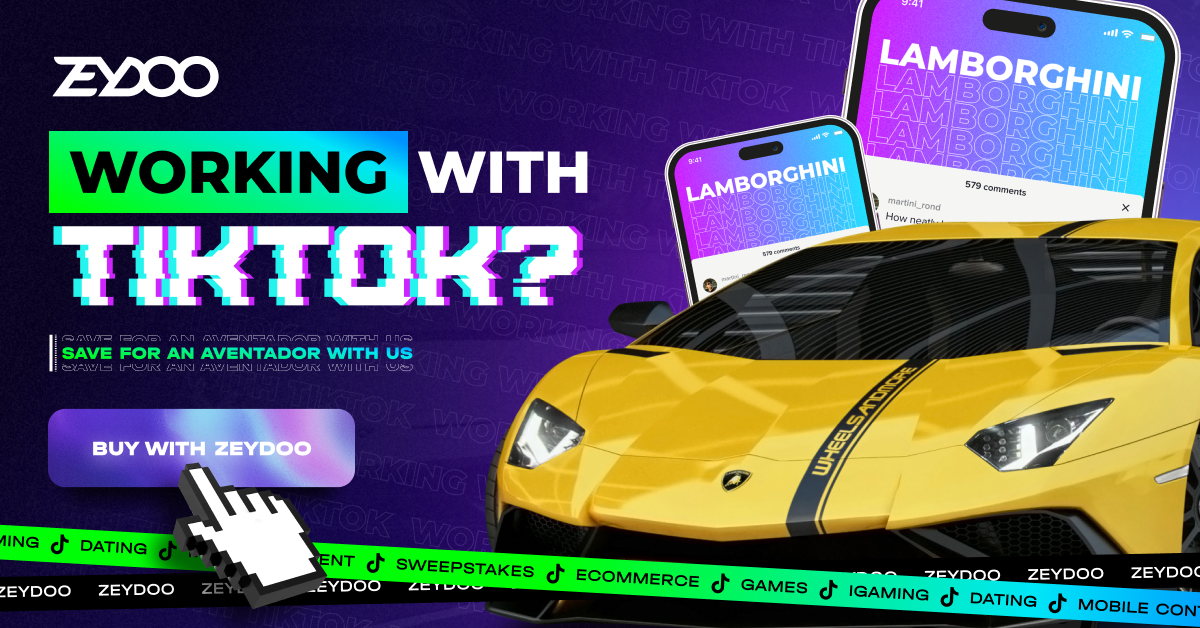 Working with TikTok to save money for Aventador
Tiktok is one of the most popular traffic sources that's been getting stronger faster than Facebook. How do you not miss your profit? Below we'll talk about ad formats and traffic ideas for TikTok and what verticals can help you afford a Lamborghini Aventador (yes, we love fancy cars, sue us) and its maintenance.
Ad formats in TikTok
The platform has several options for paid advertisement that you can always find in the ads account: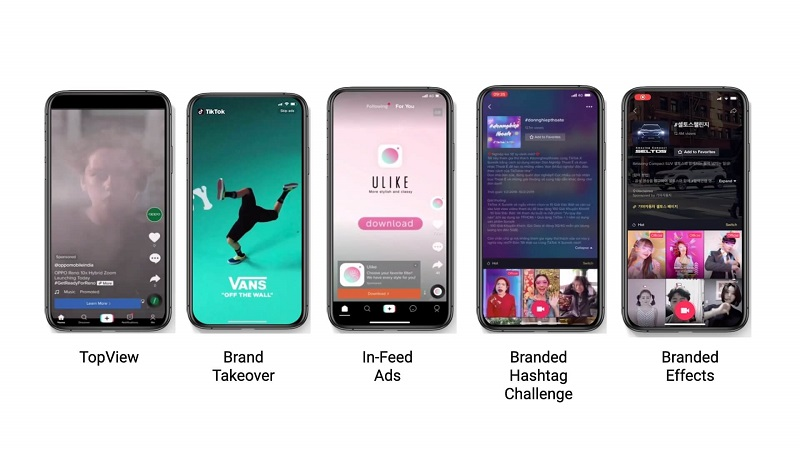 Branded Hashtag Challenge and Brand Effects are usually for big brands that interact with their audience and want to raise brand awareness with challenges and branded face masks for TT.
3 traffic ideas for TikTok
Now TikTok has more than 1.2 billion active users every month. Out of 4.8 billion internet users, around 20% of them go on TikTok at least once a month! If you still don't work with this highly converting source, it's time to get to it and start earning several thousand (or million) dollars.
Media buying
A regular scheme for money making where a media buyer buys ads in TikTok Ads. The setup is very similar to Facebook: a campaign, an ads group and the ads themselves.
What you need for traffic:
An offer. Half of a good ad campaign is a well-chosen affiliate network and an offer. If you don't know which vertical to choose and want some exclusive offers for TT, go to Zeydoo. Our support team will recommend offers that convert well right now (credit to our media buying team that tests everything beforehand)
A TikTok Ads Manager Account.
A proxy.
Automated traffic (optional).
An anti-detect browser.
A bank card to add to your ad account.
Creatives.
Some time to set up the campaign either with your own hands or turning on automated traffic.
If you do everything right, your profit will come already at the test stage. The process is very similar to FB setup, the only difference would be making the creatives more appropriate to the content of the platform. For that you will need some knowledge of (or experience with) the platform's content and a good understanding of global and local trends. To have that just switch the language of your phone to the one of the targeted GEO, turn on VPN (the same GEO). Or type keywords and get on with the research.
How to set up an ad campaign:
Sign up and buy an ad account on TT.
After logging into your ad account press on 'Create an Ad'

Choose a simplified or a custom mode (we chose 'Custom Mode')

Choose the aim of the campaign (depends on the offer and the payout model). We chose 'Conversions', so we'll explain the flow based on this example.

Give the campaign a name and choose 'Create split test' if we want to have TT show our ads to two completely different audiences. If necessary, choose 'Campaign budget optimization' so that TikTok distributes the budget between the most converting (according to TT) ad sets and placements. The way Facebook does.

Now add necessary parameters for the ad set: the audience, placements, pixel, interests and the budget.

$

As you can see the process is very similar to that of launching ads on Facebook. So if you're familiar with Facebook's ad account interface, setting up a campaign for TikTok will be a piece of cake.
Sort-of-free traffic
TikTok is the favorite place of those working with this type of traffic. Videos from your profile can spring to the top gaining hundreds/thousands/millions views.
What you need to start:
An offer.
A smartphone. Before downloading make sure to take out the sim card, or better yet, reset all settings.
Google email address. We'll need it to sign up for TikTok.
VPN.
TikTok itself.
How to work with free traffic
There's no general understanding of how to launch ad campaigns as we have it in media buying. That is why we'll describe the process in detail up to your first profit.
First, register an account. For that we take our phone and take out the SIM card (it would be perfect to reset all the settings). After we turn on the phone without the SIM card, install VPN and change the IP. After that install TikTok and register an account with a previously created Gmail. Fill out information in bio and, voila, you can start uploading videos to the account.
! If you register more than one account manually from one phone, reset all settings before each new registration.
To put a link in the bio you'll need to have at least 1,000 followers that you can gain by uploading some thematic videos and getting them more popular.
There was a time when TikTok allowed putting a link while creating an account, so in theory you might find some accounts (that are up for sale) that won't have 1,000 followers but will give you a chance to add a link. Do not buy many accounts from an unknown seller, just buy 1 or 2 for tests. And then, if the quality is okay, buy more.
Upload videos and monitor closely which ones get more views. People who have worked with this type of traffic for a long time usually have dozens of accounts that help get high ROI with not much money spent. More tests – better analytics – more profit.
Verticals that convert with TikTok
We have analyzed the stats of our Zeydoo partners and our internal media buying team. Here are the best converting verticals for TikTok:
Sweepstakes
Sweepstakes with a simple flow for users convert well, especially the ones with SOI (Single Opt-In).
Offers for TikTok:
For example, for a Dyson's sweepstakes offer we can use this approach: creators of the videos share some advice on how to use this blowdryer and simultaneously talk about a special giveaway: you can win Dyson if you fill out this form on the website.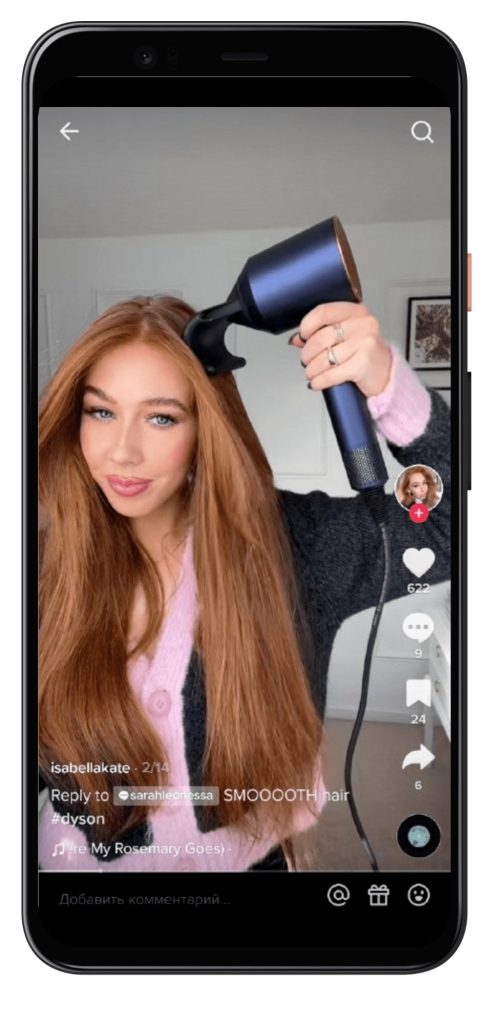 Dating
One of the most popular verticals for both media buying and free traffic. The most widely used creatives are just beautiful girls posing for photos (usually, quite discreet). Or a carousel of photos that can be swiped left and then a user can open a profile.
Below we have several offers that convert in TikTok right now:
Apps & Utilities
Start working with apps that are already added to AppStore or Google Play. You just start traffic, see where the best price for CPA is and start scaling. Approaches will vary depending on the offer's subject and GEO.
This is what converts with ТТ:
Mobile content
Offers for mobile devices with the main objective of getting users' info in exchange for some unique content or an app for their smartphone.
Before starting traffic we recommend reading all the rules for ad activity on TikTok so that you don't get banned or suspended for their violation.
As per usual, you can always ask the Zeydoo team for the best converting offers for TikTok. Text
Anna or Anastasia in Telegram to get the best deal for any type of traffic.
Most Popular
New deal for Rewardis: giving away a ticket to AW in Bangkok! 

Let's get straight to the point. We're going to AW in Bangkok on December 7-8 and we're giving away a COMPANY TICKET to anyone who will increase their traffic volume…

read more

Gear-Up: get the 7% of your profit increase for increasing traffic volume

Zeydoo is starting the new season with this Promo to help you boost your profit. No special effort needed, just increase your traffic volume and get the 7% of the…

read more

Driving traffic to finance offers: vertical overview + tips from media buyers

Finance vertical in media buying is one of the most stable branches with big volumes, high rates and the opportunity to get the ROI you expected every month. In Zeydoo…

read more