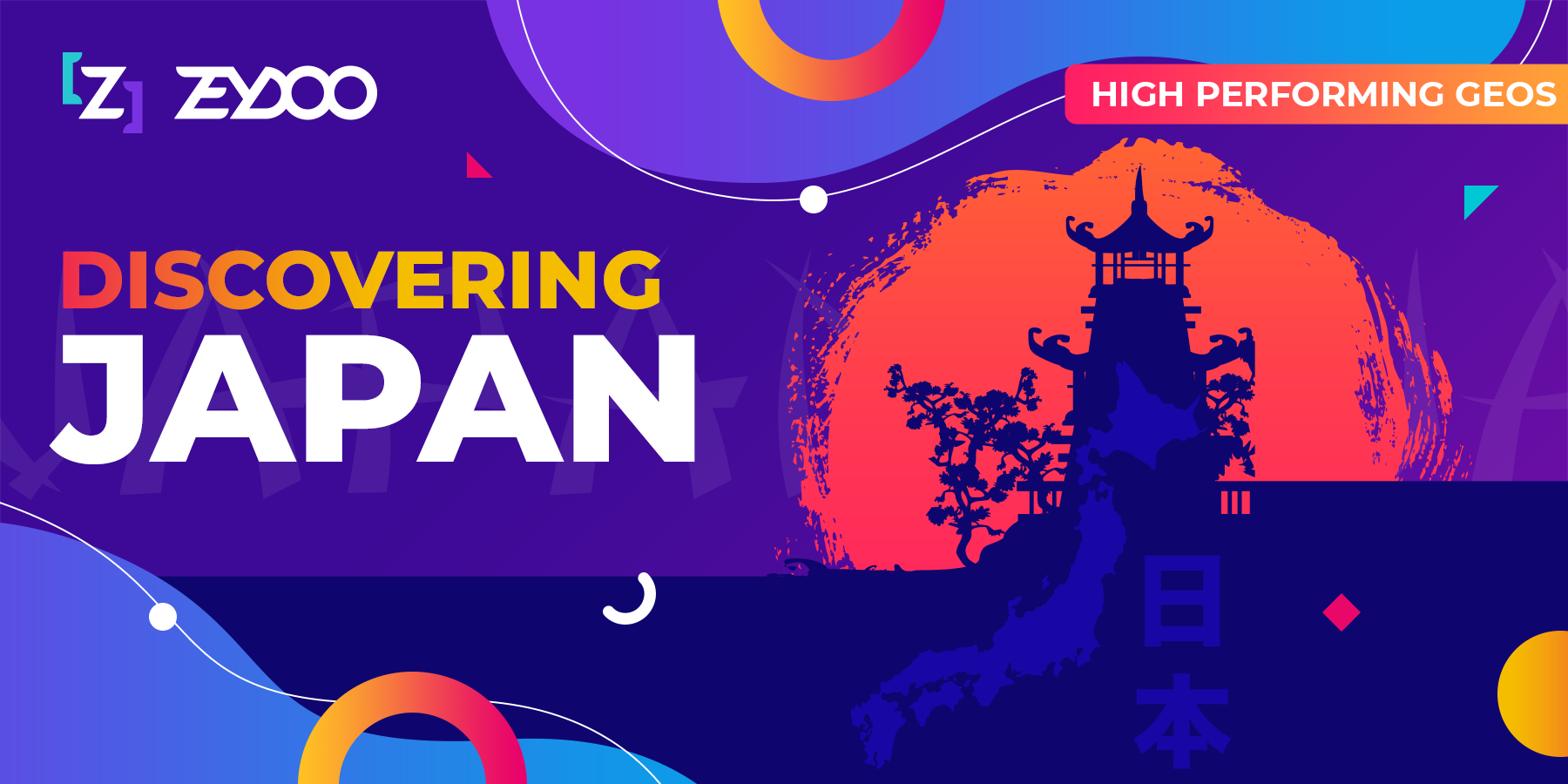 Exclusive Zeydoo PDF Series: Verticals of Tier 1 – Japan
Everybody knows that Japan has one of the most competitive advertising markets in the world. Think big-flashy billboards, bright colors, and saucy schoolgirls. However, what is hard to get, can also be highly rewarding. So, how do you start advertising for Japan's top-tier verticals?
We did the research and gathered all the data in a unique FREE PDF with all the scoop on advertising for Japan's best-performing verticals. And we're just giving it away completely for free.
What you'll find in Japan's Comprehensive Guide to Verticals, Traffic, and Leads:
A full analysis of the Japanese advertising scenery
Demographics, hobbies, interests, and purchasing tendencies
Top 6 best performing verticals in Japan and how to get started
Tips, tricks, and loopholes to advertise for Japan's top verticals
More PDFs are coming! We'll continue researching the Top Tier-1 Countries' Advertising Scenery. Just make sure to return here and check for the next PDF Analysis in the coming weeks.
Most Popular
New deal for Rewardis: giving away a ticket to AW in Bangkok! 

Let's get straight to the point. We're going to AW in Bangkok on December 7-8 and we're giving away a COMPANY TICKET to anyone who will increase their traffic volume…

read more

Gear-Up: get the 7% of your profit increase for increasing traffic volume

Zeydoo is starting the new season with this Promo to help you boost your profit. No special effort needed, just increase your traffic volume and get the 7% of the…

read more

Driving traffic to finance offers: vertical overview + tips from media buyers

Finance vertical in media buying is one of the most stable branches with big volumes, high rates and the opportunity to get the ROI you expected every month. In Zeydoo…

read more