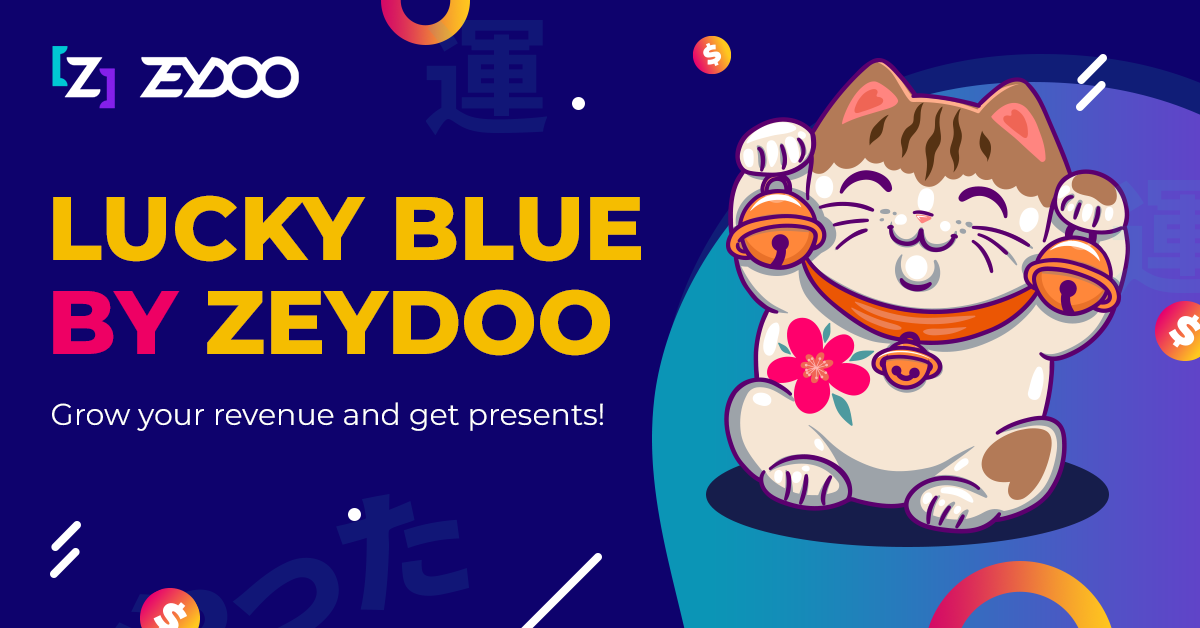 LUCKY BLUE RESULTS!
You have done it 🥳
Hey friends, we are ready to release the Lucky Blue results and congratulate the winners.
The Lucky Blue took place from 01.03.2021 – 31.05.2021 and we promised to award the users who will increase the revenue.
So we do it! 💪
We are happy to release IDs of the winners and thank all of you for your singleness of purpose. It motivates us to make more interesting promos and give you presents.
SUPER AFFILIATE
🏆 6 users reached the +75k$ revenue and +35% growth

GOLD EXPERT
🏆 8 users reached the +35k$ revenue and +35% growth

DISCOVERY OF A YEAR
🏆 4 users reached the +25k$ revenue and +40% growth

SUCCESS STORY
🏆 10 new users reached the +15k revenue
Congratulations!
---
If you have any questions, please contact:
MOREVA ULIANA
Mail: u.moreva@zeydoo.com
Skype: u.moreva@zeydoo.com
Tg: @ulylyly
Most Popular
Finance Surveys: types of financial surveys and how to work with them 

Zeydoo provides a dozen of Finance offers in our Smart Surveys category, but you're still not sure what the difference is? Then this article is for you – here we'll…

read more

New deal for Rewardis: giving away a ticket to AW in Bangkok! 

Let's get straight to the point. We're going to AW in Bangkok on December 7-8 and we're giving away a COMPANY TICKET to anyone who will increase their traffic volume…

read more

Gear-Up: get the 7% of your profit increase for increasing traffic volume

Zeydoo is starting the new season with this Promo to help you boost your profit. No special effort needed, just increase your traffic volume and get the 7% of the…

read more